Shipping policy
DELIVERY
Maximum Order Quantity
The trend is that customers keep ordering more and multiple articles multiple sizes, while the intention is not much of it to keep here. So a lot of things are coming back, and we've lost a lot of articles for several weeks. This, of course, is undesirable. Other customers will not be able to order these items.
Also, the risk of sending and losing is in the distorting business of the entrepreneur. Unfortunately, it is becoming more and more frequent for packages to lose out. It is also not to be assured above the € 500, =
Therefore we have decided to maximize the order amount at € 600, =.
Do you want to buy a whole amount of clothing, then come to the Showroom where you can fit it all.
Shipping costs

Shipping costs ...... it remains a topic of discussion. We charge a portion of the shipping costs to the customer. We cannot take this entirely because it is a very large part of the margin. And a bit margin we really need to be able to exist and our customers to continue to produce the products that are specially made for long women.
Do you want to save on shipping costs? Then visit our Showroom!
When your order does not fit through the letterbox, you can choose how you want your parcel to be delivered.
The following is a table of shipping costs.
Is your order > € 125,-then the shipping is free. Come after you return below € 125, = then the shipping charges will be settled still with the credit note and refund. This amount for free shipping is temporarily increasing ivm the mega outletsale where you can buy even the most beautiful items for spot prices.
Country

Letterbox

< 2 kg

DHL

Home Address

DHL

Parcelshop

PostNL

 

 
 
 
 
 
Netherlands
2,95
4,95
3,95
-
Belgium
-
7,50
-
-
Luxembourg
-
11,95
-
-
Germany
-
9,95
-
-
France
-
-
-
15,95
Spain
-
-
-
19,95
Portugal
-
-
-
19,95
United Kingdom
-
-
-
24,95
Ireland
-
-
-
20,95
Denmark
-
-
-
16,95
Norway
-
46,95
-
-
Sweden
-
-
-
20,95
Finland
-
-
-
20,95
Italy
-
-
-
16,95
Greece
-
27,95
-
-
Hungary
-
14,95
-
-
Bulgaria
-
-
-
24,95
Austria
-
15,95
-
-
Poland
-
12,95
-
-
Switzerland
-
33,95
-
-
Croatia
-
35,95
-
-
Czech Republic
-
15,95
-
-
Other Europe
-
-
-
-
Delivery times


If you have ordered and paid via Ideal you can assume that the order will be taken into consideration within a number of working days. This depends on the ordering time, and on the day. Is on Friday after 12 :00h ordered, then this means that your order will be taken into consideration the next working day being Monday.
The term is on average 1-3 working days until it is transferred to the carrier.
Delivery mode

Always to a home address, no business address. If you're not home, choose parcelshop delivery.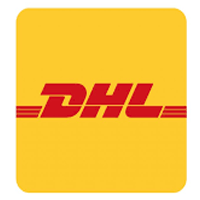 A letterbox packet is sent with DHl.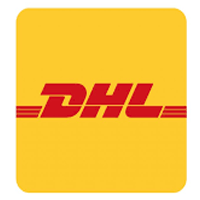 Delivery personally at the door (with track & tracting code).
Should it occur that the parcel delivery person does not find anyone at home, the parcel will be delivered to the local Parcelshop.
He'll leave a written announcement for you.

DHL Parcelshop: Get your package from a DHL takeaway from your chosen customer.
The track & trace information is visible from approximately 8 hours after shipment.
The carrier chosen by the customer must provide a service, namely delivery of a package and that transporter is paid for this. A track and tracemail is sent to the customer at the time the carrier has taken up the parcel (i.e. from Longlady). From that moment, Longlady will not be liable for the search or the wrong delivery of the package.