Delivery, payment and returns
Go to:

DELIVERY
Maximum order quantity
The trend is that customers are ordering more and more items of different sizes, while the intent is not to keep a lot. So there is a high return and we have many items lost for several weeks. This is obviously undesirable. Other customers can not order these items.
Also the risks of sending and lose the sending is for risk longlady. Unfortunately, it is becoming more common for losing packets. We can not secure a package over € 500, that is why we decided to maximize the order amount at € 600,=

Shippingcosts

Delivery of your package is possible within Europe. See the table below for your country:
Country

Mailbox pack

< 2 kilo

DHL

Homeaddress

DHL

Parcelshop

PostNL

Homeaddress

 
 
 
 
 
The Netherlands
1,95
4,00
3,50
-
Belgium
-
7,50
-
-
Luxembourg
-
11,95
-
-
Germany
-
9,95
-
-
France
-
-
-
15,95
Spain
-
-
-
19,95
Portugal
-
-
-
19,95
United Kingdom
-
-
-
24,95
Ireland
-
-
-
20,95
Denmark
-
-
-
16,95
Norway
-
46,95
-
-
Sweden
-
-
-
20,95
Finland
-
-
-
20,95
Italy
-
-
-
16,95
Greece
-
27,95
-
-
Hongary
-
14,95
-
-
Bulgary
-
-
-
24,95
Austria
-
15,95
-
-
Poland
-
12,95
-
-
Switserland
-
33,95
-
-
Croatia
-
35,95
-
-
Czech Republic
-
15,95
-
-
Rest of Europa
-
-
-
-
All appropriate customs duties and taxes will be paid by recipient and is usually collected upon delivery. If you want to ship your order overseas please contact us.


Track and Trace

Every package within Europe gets its own track & trace number. In the mail with the delivery confirmation you can see your track & trace number and the link to the website where you can get information about the deliverystatus of your package.

Track & trace information is visible the next day after shipping.


LongLady Fashion Company is not responsible for missing packages.
PAYMENT


Ideal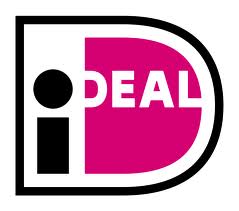 LongLady Fashion Company offers the possibility to pay with Ideal and pays the costs for it.
More information you find at iDeal
Advance payment by bank




When you'd rather choose prepay then you can do this via Internet banking.
Do you want to prepay by bank then you will need the following information:
ING Bank accountnumber: 4327914
IBAN: NL46INGB0004327914
BIC: INGBNL2A
LongLady Fashion Co.
Pijnacker

Always state the order number in the description.


PayPal


We offer you the possibility to pay with Paypal. No need to give bankaccount data or creditcard data directly to us, but you can pay with your PayPal account.
More information you find at PayPal.
Paypal charges us a percentage of revenue which we partly charge the customer. You pay 3% of total amount of your order. Longlady doesn't make profit over these costs.
Creditcards



Due to the "PSD2 guidelines" paying with Visa or Master card is no longer possible with us per 01-03-2019.

Despite the rules we still have to pay a fixed and variable percentage of the purchase price, but may not charge it to the customer anymore. Previously this was a cost already and is now an unknown high risk in costs. That is why this payment option expired.
Mister Cash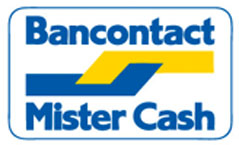 Mister Cash is an online paymentsystem from banks in Belgium and is the most accepted online paymentmethode in Belgium.
All Belgium customers who use internetbanking can use Mister Cash.

Sofort Banking by Klarna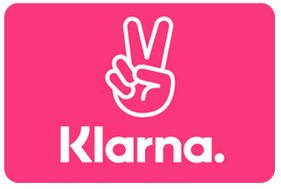 SOFORT Banking (former DIRECT E-banking) offers clients from Belgium, Germany, Austria, Switserland, Spain, Italy, France and Poland the possibility to pay with their favorite payment methode. The system is comparable with the dutch Ideal.

RETURNS
It is possible that you are not entirely satisfied with the purchase. You can return or exchange them within 14 days and the articles need to be intact, unworn, not washed and with original name/pricetag.
Please follow the next steps to return your package:
1. Log in at 
My account
 and click right in the menu on Orders. Select the order from which you want to return an article. Click on "View". Below you find "Return items".
2. Fill in the questions and click on Confirm Return.
3. In case of exchange fill in the right part of the packinglist.
4. Put the article and the rigth side of the packinglist in the package and stick the returnlabel at the original shipping label.

Please be aware that returned packages remain your responsibility until they reach us. That means that you always retain proof of postage.

When we receive your return you will get an email with the confirmation.

Shippingcosts
The costs for returning your package is for own expense. All costs made by us importing the return back to Europe are for customer.

Return address
Below the address to where you can send your returns:
LongLady Fashion Company
Leeuwenhoekstraat 120
2652XL Berkel en Rodenrijs
The Netherlands


Exchange
When you want to exchange an article you can place a new order at our website.


Refunds
When we receive the return in our warehouse the return will be checked and after approval you can expect refund within 2 weeks.